General Information
How to register for Tarheel Chapter Event Word
Driving School, Autocross, Car Control Clinics defined Word
Introduction to Driver Schools and Your Driver School Committee Word
What to expect at a typical event – A day at the Track
Driver School Rules both for closed cars and open cars
(specific rules for convertibles can be found at http://www.bmwcca.org in the operations manual section.
Run Group Selection Guidelines for Students
Outdoor Action Guide to Heat-Related Illnesses & Fluid Balance
HPDS Run Group by Skill Set (A+,A,B,C,D)
Tarheel A+ Advanced Driver Program

Advanced Driving Techniques
Hot Laps at VIR North Course by Peter Krause
ViR Turn Changes Guide 2014 by Krause & Assocs LLC
Life Without Torque by Richard John Word
The Art of Heel and Toe Downshifting
Chauffeur Braking Technique for Balance and Speed Word
Trail Braking Word
Advanced Techniques for Looking and Seeing on Track Word
Soft Eyes Practice Model Word (courtesy Akiyoshi Kitaoka)
Analyzing Fast Turns & Slow Turns & How That Affects Entry Word
Nailing the Apex (article)
Tarheel Lead-Follow Instructing Procedures
Demonstration of VIR Full Course "School Line"



Resources
Instructor Summit Documentation
The Performance Driving Glossary
Curriculum Guide free download
Instructor's Corner Newsletters
Issue 1 February 2014 "Asking Questions"
Issue 2 March 2014 "Personality Types"
Issue 3 May 2014 "Corner Workers and Incident Safety
"
Issue 4 August 2014 "Student Evaluations"
Issue 5 January 2015 "It was a very good year"
Issue 6 March 2015 "SLIP"
Issue 7 August 2015 "SLIP Part 2"
Issue 8 October 2015 "Corner Worker Signals"
Issue 9 April 2016 "Command and Control"
Issue 10 December 2016 "A Chat with the C.I.'s"
Issue 11 November 2017 "Driver Aids"

Tarheel HPDS FAQ

High Performance Driving Events Chairman
Chief Instructor Team
April Curtis (Co-Chief Instructor, ITS Classroom Facilitator)
Paul Tillery (Co-Chief Instructor)
Mike Hinkley (Instructor, Open Car & Safety Issues)
Registration, Classroom, ITS, Sponsorship & Information Staff
Phil Antoine(Motorsportreg Liason, Pre-event Registrar, Instructor)
Todd Jones (HPDS On-Site Registration Czar, Instructor)
Jason Cornett (HPDS On-Site Registration Czar, Instructor)
Gilbert Reynolds(HPDS Packets & Registrar, Instructor)
Scott Meyer (Instructor Development, Instructor)
Allen Patterson (Instructor Training Coordinator, Instructor)
Tom Tice (HPDS Shirts, Sponsor Contact, Instructor)
Craig Harmon (Artistic Director, T-shirt Designs)
Danny Staley (Volunteer Coordinator, Chapter Custodian)
Gerry Chan (Instructor Continuing Education Coordinator)
zT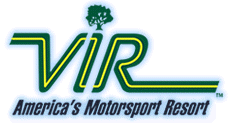 Tarheel 2024 Track Events

2023 fees:
Student 2-day Saturday – Sunday driving school $535.00
 A+ 3-day Friday-Sunday driving school   $795.00




 Friday-only instructor orientation & ITS candidates   $180.00 
Club Racer $275.00  
Skid Pad $65.00

 
Helmet Rental $40.00



Register for events at http://tarheelbmwcca.motorsportreg.com/
BMW CCA Electronic Waiver System complete prior to arrival at the event
Please note new Friday registration hours are 8am-10am and 5pm to 8pm

New Requirement: All cars of students in the C & D run groups shall have mufflers such that instruction via intercom by in-car instructor is not impaired by the internal noise in the car. This is a safety issue. It is also recommended that ALL students consider the issue of internal car noise with respect to safety and getting all that you paid for from your in car-instructor.

Event Headquarters: Sleep Inn (434) 793-6090. For a discount request the "VIR Rate."
Other Area Hotels
Holiday Inn Express (434) 793-4000
Best Western Danville (434) 793-6090
VIR Lodge offers 45 rooms - Reservations (434) 822-7700 EX 101
VIR Pit Road Suites - 18 are available for rent (434)822 -7700 EX 101
Camping not available at Tarheel Events
Dining
VIR Oak Tree Tavern Located in the plantation clubhouse. For reservations call Wendy Riddick at (434) 822 - 7700 EX 117.


Event Photography
F&S Enterprises
Feedback
We welcome your comments on our events to help us improve and provide the best experience for our students and instructors.
Email Comments

Student Guide
Student's Evaluation of Instructor and Event
Instructor's Guide
Instructor's Evalution of Student
What our students are saying..
.
"This instructor genuinely desires to improve me as a driver. He evaluates my driving, and gives 2 simple areas for me to work on. I'd work with him every track weekend."
"Without doubt the two things I need to focus on most were looking ahead and looking ahead. And I need to learn how to heel-toe. My instructor was great at helping me find reference points on a track where there aren't many, and was great at helping me drive in the rain for the first time. He gave positive feedback when I did something well, and constructive criticism on the not-so-good things."
"This instructor is obviously very knowledgeable about VIR and is a fantastic in-car instructor. Spent a lot of time discussing the track and quickly found area where there was room for improvement. I had a great experience for my first time at VIR."
"The class instructor made excellent use of the rainy conditions. He was very aware of potential issues that could occur and communicated these to me. I would recommend him!"
"One of the best driving venues in the country. On point, education related to class/track/driving. Fantastic in class and in car instructing. A great group of knowledgeable, skilled, friendly, welcoming people. Proud to be part of this great family."